Doctors recommend waiting until a baby is about 6 months old to start solid foods. Starting before 4 months is not recommended. At about 6 months, babies need the added nutrition ,such as iron and zinc - that solid foods provide. It's also the right time to introduce your infant to new tastes and textures.  This guide gives you all the information you need to know on what to feed your little one(s)!
Vegies and Fruits
Age:6+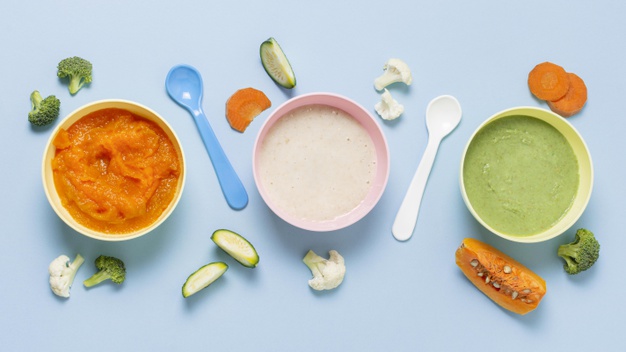 Preparation:
Steam , Boil or Roast then puree with little water to make smooth consistency .
Jaulo or Khichadi.
Suitable age: ​7-12 month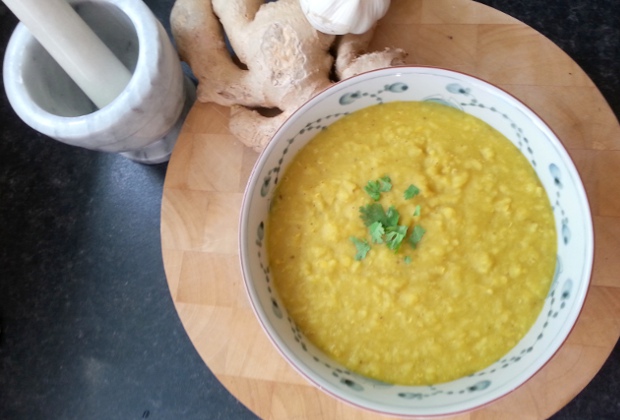 Preparation:
For making it, first of all you need to pre soak both rice and b lentils separately. The quantity of the lentils should be more than that of the rice. Drain the water and wash the rice and lentils properly. Then, heat a pressure cooker and add oil or Ghee to it. Splatter fenugreek seeds and add rice and lentil when the seed starts to crackle. Add turmeric and fry it for about a minute. Then add salt and water as required and press it. After about two whistles, turn off the heat but do not let the pressure go manually. When the pressure passes, Jaulo is ready to be served . You can also add vegetables of your choices like pumpkin, grated carrots, shelled fresh green peas, thinly sliced and chopped asparagus etc. to enhance the taste of Jaulo.


Lito
Age:8-12 month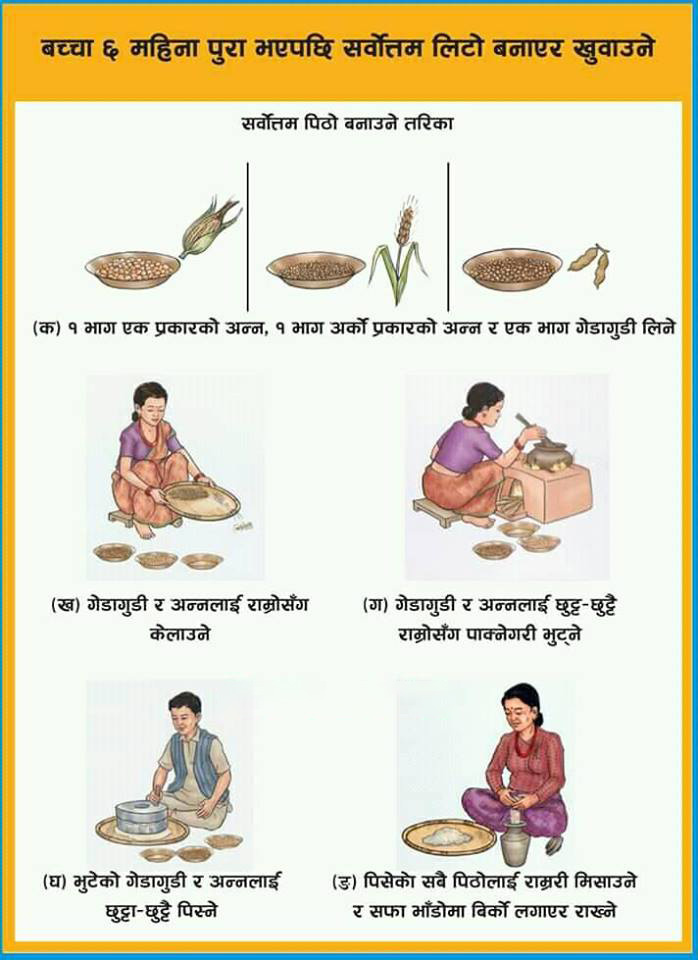 Preparation:
To cook lito, just add hot water and mix well. If you want it to be more flavorsom​e, heat a pan and, add 1/2 teaspoon of ghee, 1/2 teaspoon of ajwain. Now add lito and water and let it boil. Salt is optional.

Egg and vegetable pudding recipe
Suitable age: 6-9 months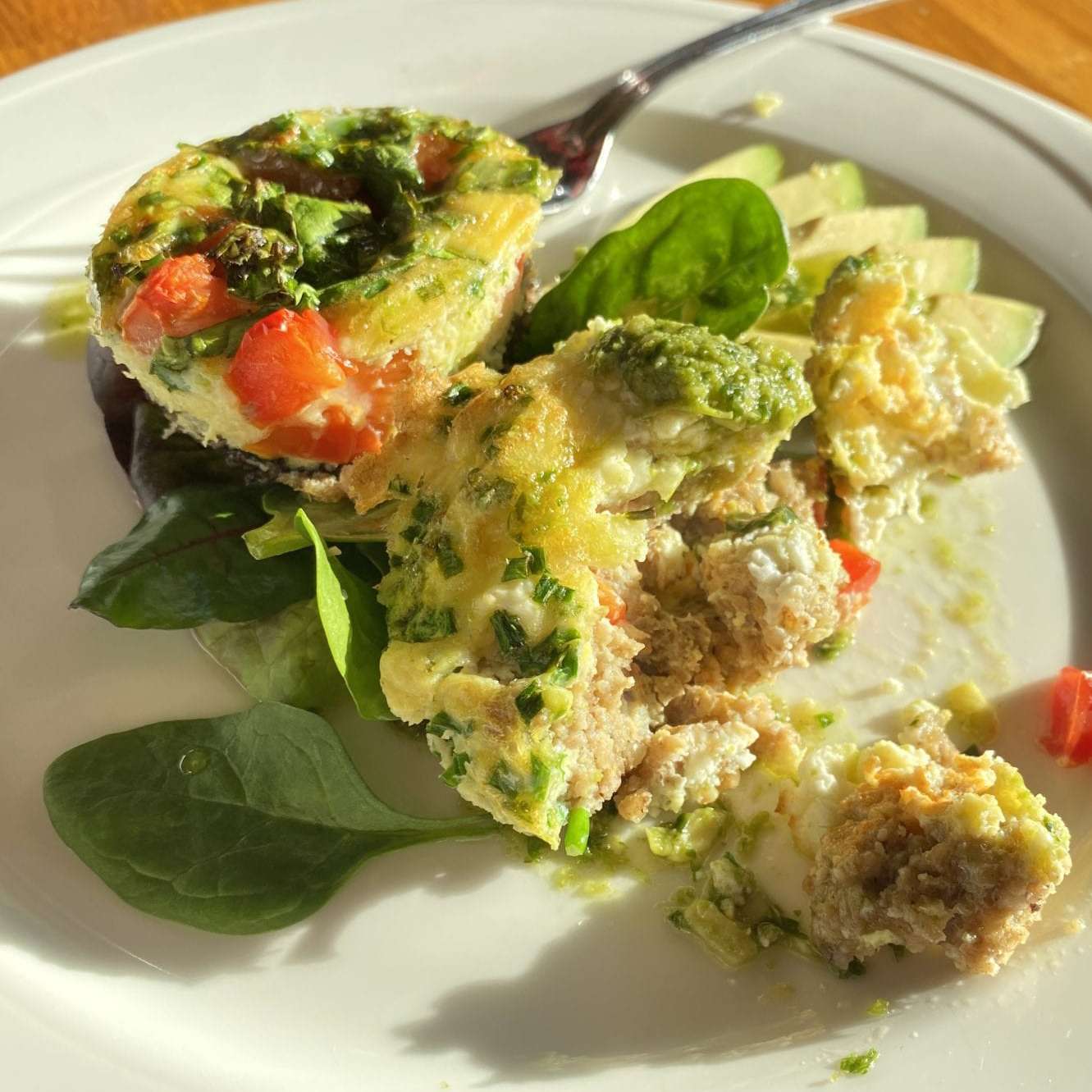 Preparation
Mix egg with vegetable in a bowl .Heat  the pan and  spread the  butter round the pan. Cook for one minute and flip and cook other side for one min . now it is ready to serve. ​

Nepali Kheer
Suitable age: 9-12 month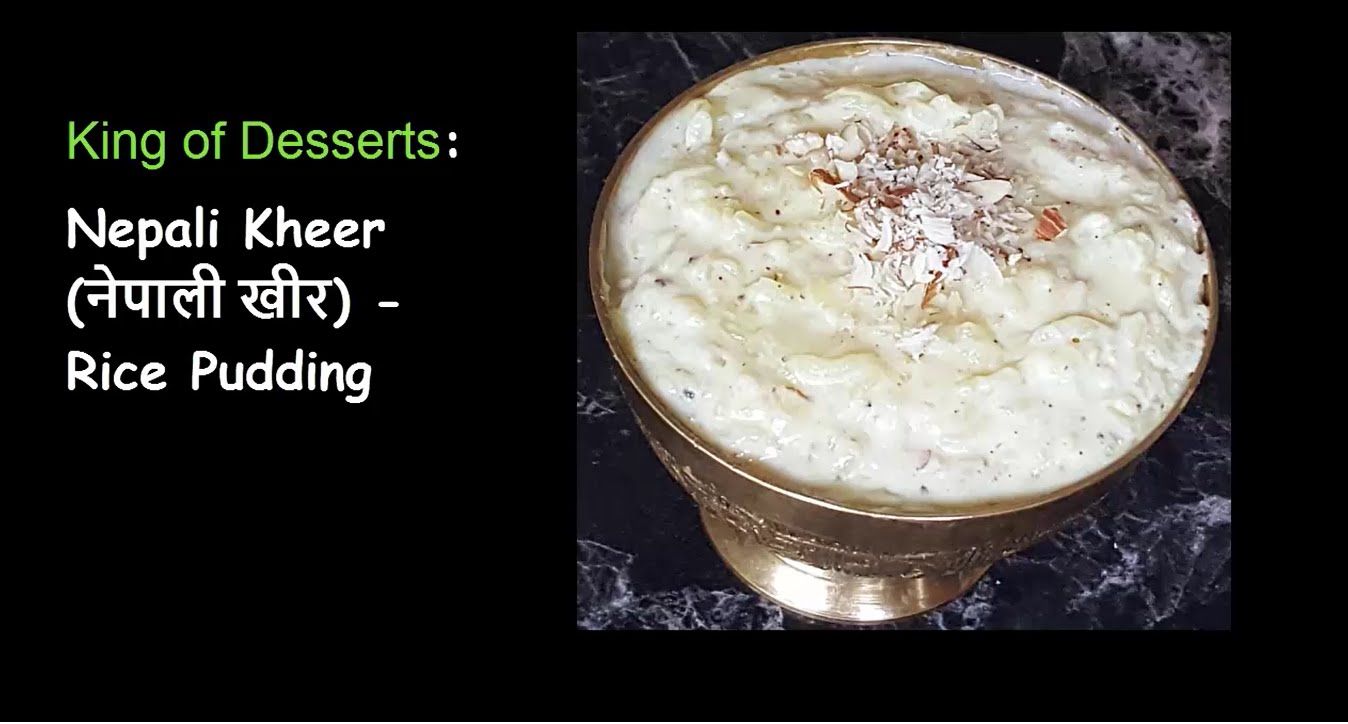 Preparation:
To cook kheer, heat the pan . While this pan is heating-up, warming milk in another stove.  Pan is hot, adding ghee Then Add rice. Rice was already washed and soaked, Stir-fry for about 3 minutes. After 3 minutes, pour milk. For the next 15 minutes, frequently stir to mix-well and to avoid milk from burning. It's 15 minutes after, and feels porridge-like consistency while stirring. Keep the stove to medium heat. Continue to stir frequently. Add coconut powder, grated  almond (optional)And then sugar. Keep stirring for another 5 minutes. Can be left in a room-temperature for few minutes to let it harden itself. Going to cook for another 2 minutes. Aroma is extremely delicious. It's now ready.